DEAN & DELUCA HAWAIʻI AT WARD VILLAGE®: The Famous Epicurean Lifestyle Brand to Open Third Location in Honolulu
(Honolulu, HI)— Since opening its first store in Waikiki in 2016, DEAN & DELUCA Hawaiʻi has drawn the awe and attention of visitors and locals. Executive Chef Kevin Carvalho has proven to be a tour de force. His wild-man charisma pairs well with his refined culinary techniques, translating to a special menu of showstopping dishes. House Sommelier Rebecca Sinn has also gained a devoted following with her nose for stellar wine varieties. It's American-made eco-friendly tote bags, and shoppers have become undeniable status symbols. A variety of styles that are exclusive to the Royal Hawaiian Center and The Ritz-Carlton locations have garnered a following that includes Japanese celebrities. With such wind at its back, DEAN & DELUCA Hawaiʻi is set to open its third location in 2022 at Kōʻula Residence alongside the Victoria Ward Park at Ward Village.
The 1,700 square-foot DEAN & DELUCA at Ward Village will be unique to its neighborhood while keeping to its signature concepts. Fans of the brand can expect the same quality of local and international epicurean finds along with a deli and café, a range of logo goods, and an exceptional wine selection and dining menu.
DEAN & DELUCA will be located on the ground level of the new Kō'ula residential tower, Halekauwila street-facing storefront will serve as an anchor and gathering place. There will be a patio with an idyllic view that overlooks the Victoria Ward Park and includes Ala Moana Beach, ideal for people-watching with a glass of wine. Convenient grab-and-go options and gourmet picnic baskets further encourage visitors to eat al fresco.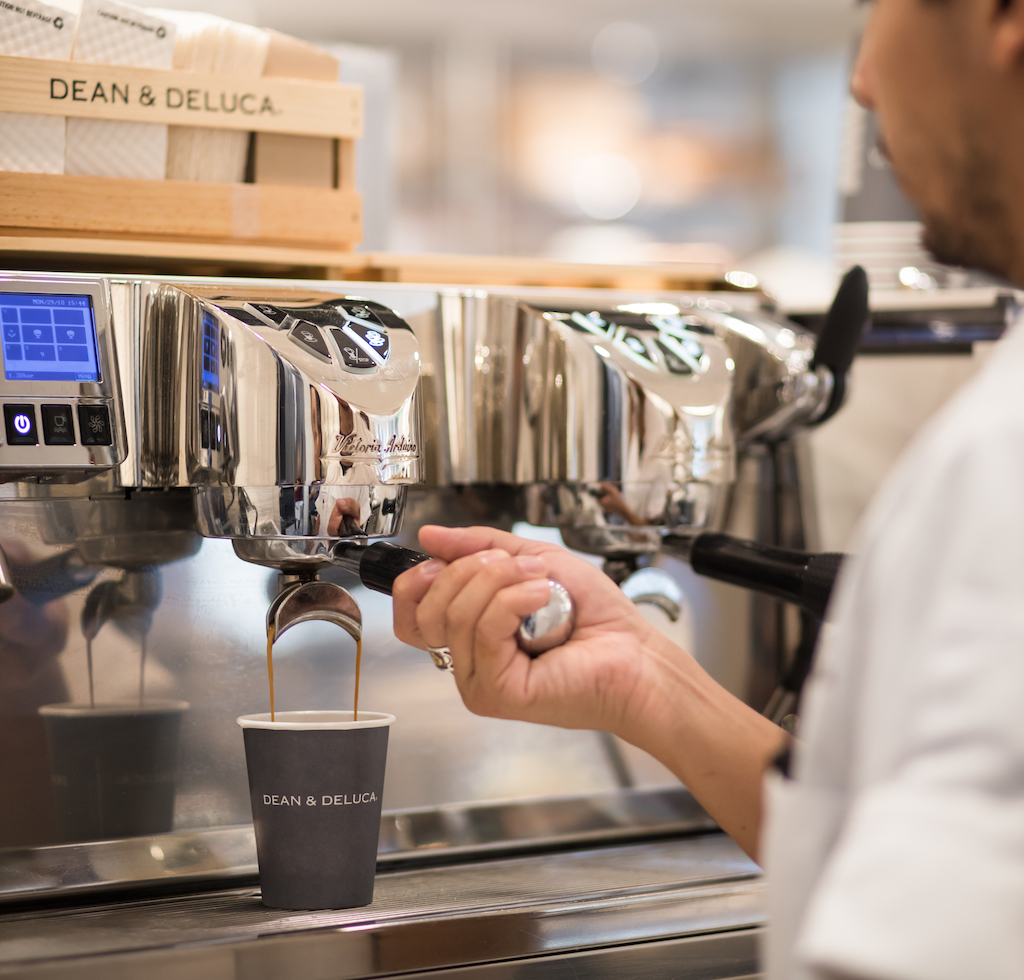 "We envision our Ward Village store to become as essential and as beloved as our locations in Waikiki," says Yohei Takahashi, President of DEAN & DELUCA Hawaiʻi. "We have been blessed with the opportunity to bring our menu, products, and services to the Ward area."
"It's full circle for me. I live, work, and play in Kakaʻako, so I know the area very well," says Sommelier and Events Manager Rebecca Sinn. "I would like to create a selection that appeals to everyone in a way that showcases our signature style."
Also unique to DEAN & DELUCA at Ward Village will be an in-house bakery with a range of freshly baked bread and pastries along with a grand menu that features its baked goods. "Ward Village is revitalizing urban Honolulu, and we're thrilled to become part of this energetic community," says Takahashi. "We look forward to bringing the best of DEAN & DELUCA to the residents and visitors who enjoy this rapidly growing community.
About DEAN & DELUCA
DEAN & DELUCA Hawaii currently has two locations in Waikiki with concepts that are unique to each store. The brand first opened its doors in Hawaii at The Ritz-Carlton Residence, Waikiki Beach in September 2016. The RITZ-CARLTON location features the Urban Luxury concept that is synonymous with DEAN & DELUCA. A Chic venue with a frequently updated menu, visitors will find an extensive deli and café on the ground floor as well as The Artisan Loft, an eat-in space on the second floor for those looking to enjoy brunch and an evening menu that pairs well with the brand's international selection of wine, cheese, and charcuterie.

The ROYAL HAWAIIAN CENTER location, opened in 2017, is an ode to Hawaii' s traditional plantation style aesthetics complete with DEAN & DELUCA original Hawaii-exclusive merchandise. This Grab & Go concept heavily features local-style takeout lunches for visitors looking for a quick, high-quality bite.

The original DEAN & DELUCA opened for business in September 1977 in SoHo, New York City through the efforts of Giorgio DeLuca--a schoolteacher turned cheese merchant--and Joel Dean, a business manager at a publisher. They dreamed of creating a place that would offer customers a sumptuous celebration of food and a venue to experience all of the pleasures that cooking and eating can bring.
DEAN & DELUCA HAWAII
Credit Cards Accepted: Visa, Master, JCB, AMEX, Diners, Discover
Parking: Validated Parking Available
Free WiFi: Yes

Website: www.deandeluca-hawaii.com
Facebook: @deananddelucahawaii
Instagram: @deananddelucahawaii

DEAN & DELUCA at The Ritz-Carlton Residence, Waikiki Beach
Address: The Ritz Carlton Residences, Waikiki Beach, 383 Kalaimoku St., 1F Honolulu, HI 96815
Phone: (808) 729 – 9720
Business Hours: 7:00 AM – 10:00 PM, Daily
The Artisan Loft Hours: 10:00 AM – 10:00 PM
Brunch: 10:00 AM – 2:00 PM (last order 1:45PM)
Wine Lounge: 4:00 PM - 10:00 PM (last order 9:00PM, last order drinks 9:30PM)
Pau Hana: 4:00 PM – 6:00 PM, Daily

Instagram: @deandeluca_ritzcarlton #deandelucaritz
DEAN & DELUCA at Royal Hawaiian Center
Address: Royal Hawaiian Center, 2233 Kalakaua Ave., Building B, #B110f Honolulu, HI 96815
Phone: (808) 492 – 1015
Business Hours: 7:00 AM – 10:00 PM, Daily
Instagram: @deandeluca_royalhawaiian #deandelucaroyalhawaiian